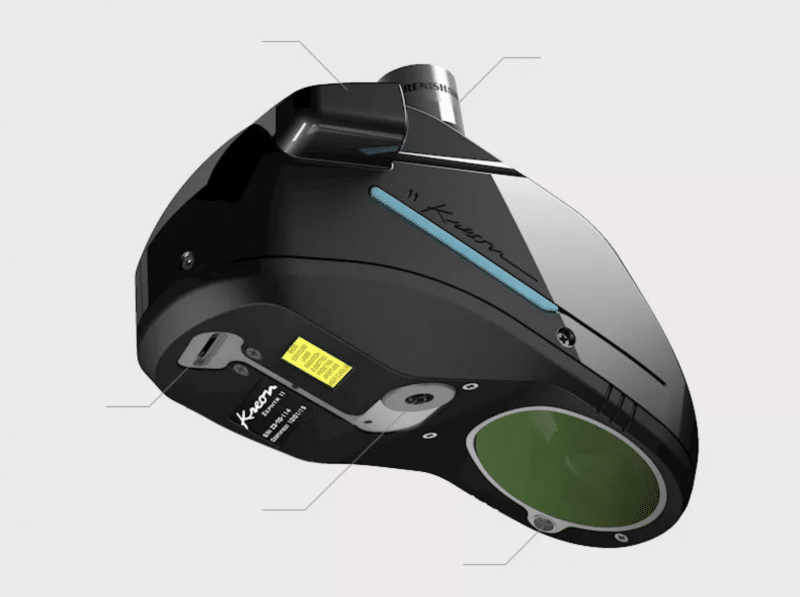 THE KREON ZEPHYR II BLUE 3D SCANNER IS DESIGNED FOR DEMANDING APPLICATIONS.
Kreon Zepher || Blue
The Zephyr II Blue 3D scanner performs accurate and fast measurements. The blue laser is optimized for reflective surfaces or even dark parts.  Zephyr II can be integrated on any system: Measuring arm, CMM, or even robot.
Among a long list of advantages, some of the benefits that the Kreon Zephyr II Blue can offer you include the following:
Speed  - 250,000 pts/sec
Accuracy - 10μm
Laser line width - 70mm
Renishaw compatibility - MIH,PH10 T, PH10M/MQ Multiwire and IS1-2