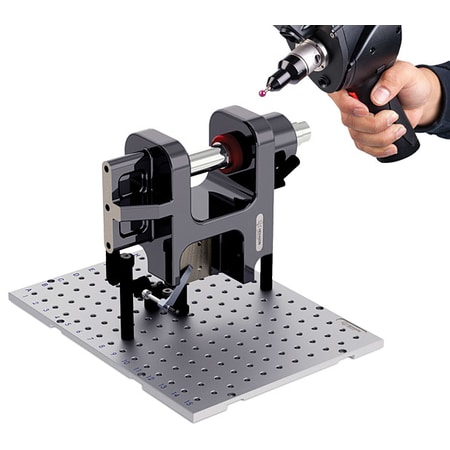 Whether you are checking production or prototype parts, the Renishaw modular fixturing system for CMMs is designed to hold parts of any size, shape or material. The large selection of components can adapt to hold virtually anything and everything with the use of just one fixture.
Fast and Flexible
setup parts within minutes
base plates have mulitple hole locations
wide variety of components
fixture more than one part on a plate
Consistent setups
alphanumerically labeled base plates
components are laser etched with a part number
document setups in 3D with FixtureBuilder CMM software
Fits any application
1/4-20, M4 and M8 components and base plates
cast aluminum base plates from 6" x 6" to 60" x 120"