CMMXYZ returns to Windsor!
 Earlier this month CMMXYZ successfully launched a new training option in the Windsor area: PolyWorks Inspector (non-equipment specific). This means that we were able to accommodate companies who use products that we don't normally sell (the Faro Arm, for example), but still use PolyWorks. Setting up in Windsor made sense because of the large PolyWorks user base in that area.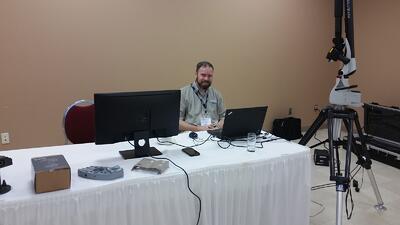 Typically we train PolyWorks on our Romer Arms or Leica Trackers, but since we're experts in all things PolyWorks, we thought we'd take the equipment out of the equation and offer our software expertise to the many PolyWorks users out there.
While in Windsor for the week at the Ciociaro Club, we had our PC-DMIS/PolyWorks Professor, Trevor McLaughlin, take "appointments" and consult with local PC-DMIS and PolyWorks programmers. This is a repeat of an event we held back in November of last year and, as usual, our professor was fully booked!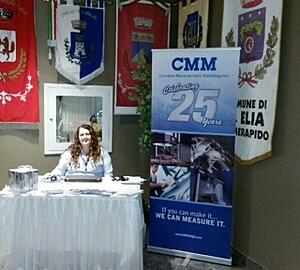 The new training classes and the professor consultations were both well received and attended. We will definitely be returning for similar such events in the future!