Home > Software >

PolyWorks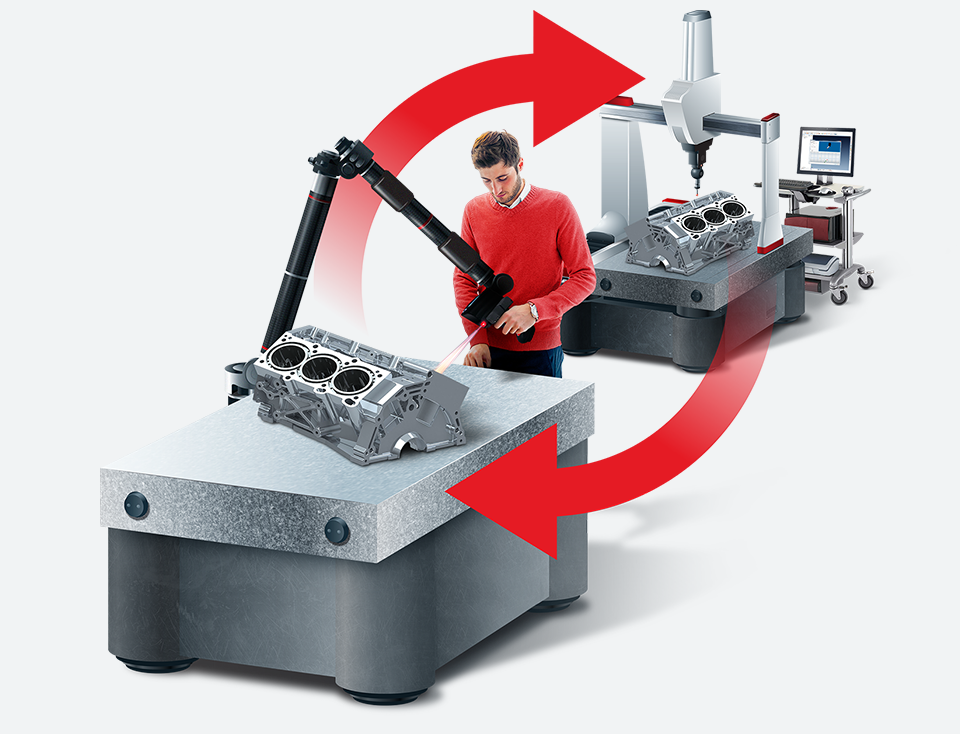 Package of softwares designed to offer solutions that cover the complete product development process. PolyWorks interfaces directly with major brands and technologies of single-point and point cloud 3D measurement devices. With its fully customizable user interface and powerful, user-friendly macro programming language, PolyWorks offers the most adaptable software solution on the 3D metrology market.
---
---
PolyWorks Inspector
The industry-standard 3D metrology toolbox for product engineering, assembly guidance, and final inspection. By using point cloud digitizers and single-point contact based probing devices, PolyWorks Inspector is able to control tool or part dimensions, diagnose and prevent manufacturing and assembly issues, guide assembly throughout real-time measurements and oversee the quality of assembeled products.
PolyWorks / Inspector™ allows you to: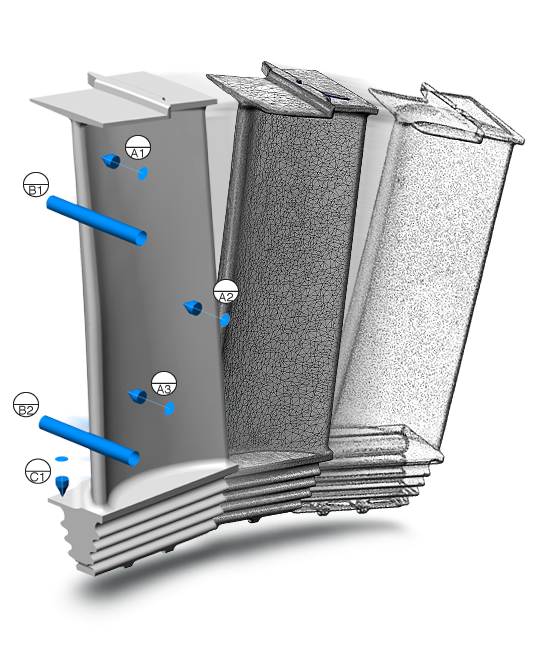 Align Parts With Respect to:
Surfaces or cross-sections (Measuredto nominal best-fit, contrainable in rotation/translation and within tolerance zone)
Features (3-2-1, pairs of center points and GD&T datum reference frames)
Reference points and lines (RPS, surface points, and six-point nest)
Virtual gauges (caliper, flush & gap, and airfoil)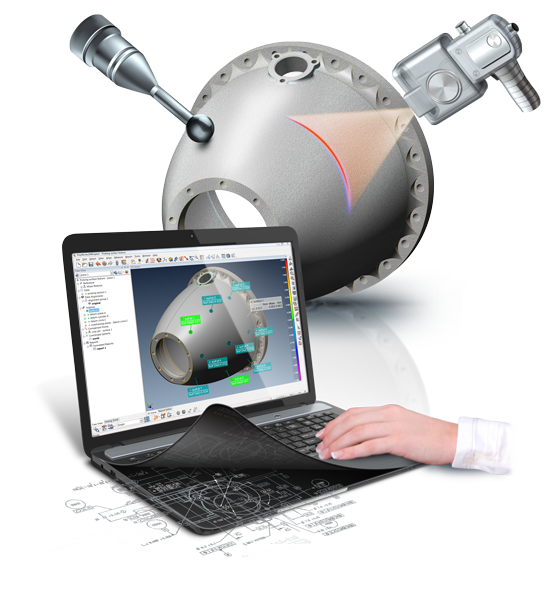 Measure - Extract all required dimensions
Dimensions can be extracted from measured point clouds, CAD model, poygonal models built from point clouds or probed points
Advanced dimensions such as flush and gap, profile radius, airfoil dimensions, assembly clearance, thickness and more
Feature dimensions and GD&T controls (ASME Y14.5-2009 and ISO 1101, as well as PTB certified 64-bit/32-bit)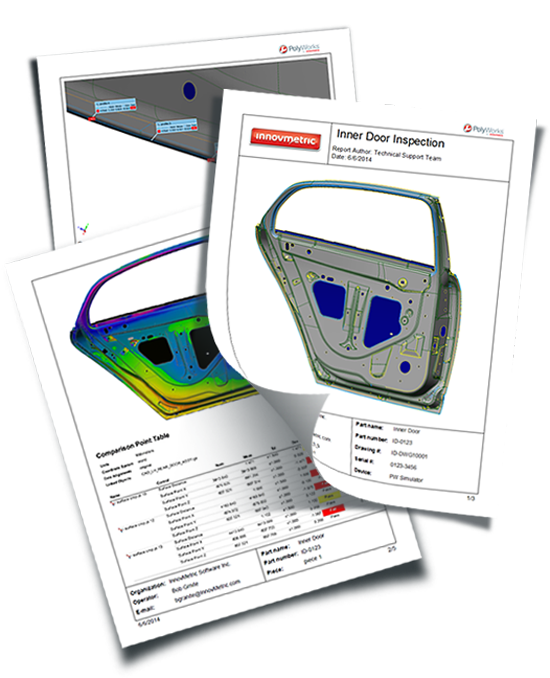 Report - Generate Updateable Reports
3D Screenshots and result tables are automatically updated if a project is altered
Ability to share reports with collegues, managers and suppliers to review inspections
Multi-Piece Inspection - Simplify the inspection of multiple pieces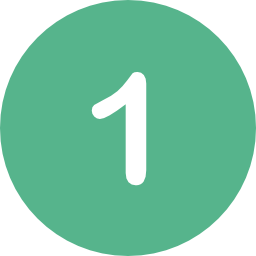 Create an inspection project and report for a first piece.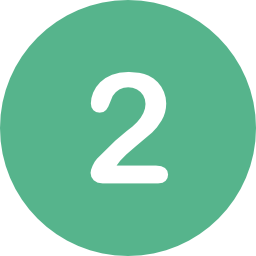 Let DirectReplay automatically replay the same inspection on subsequent pieces.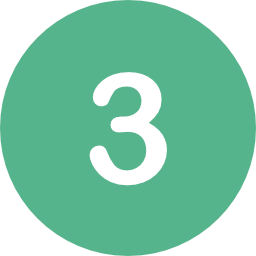 Acquire the 3D measurement data of the new pieces with your point cloud digitizer, single point measurement device, or both.
PolyWorks Inspector - 4 Packages Available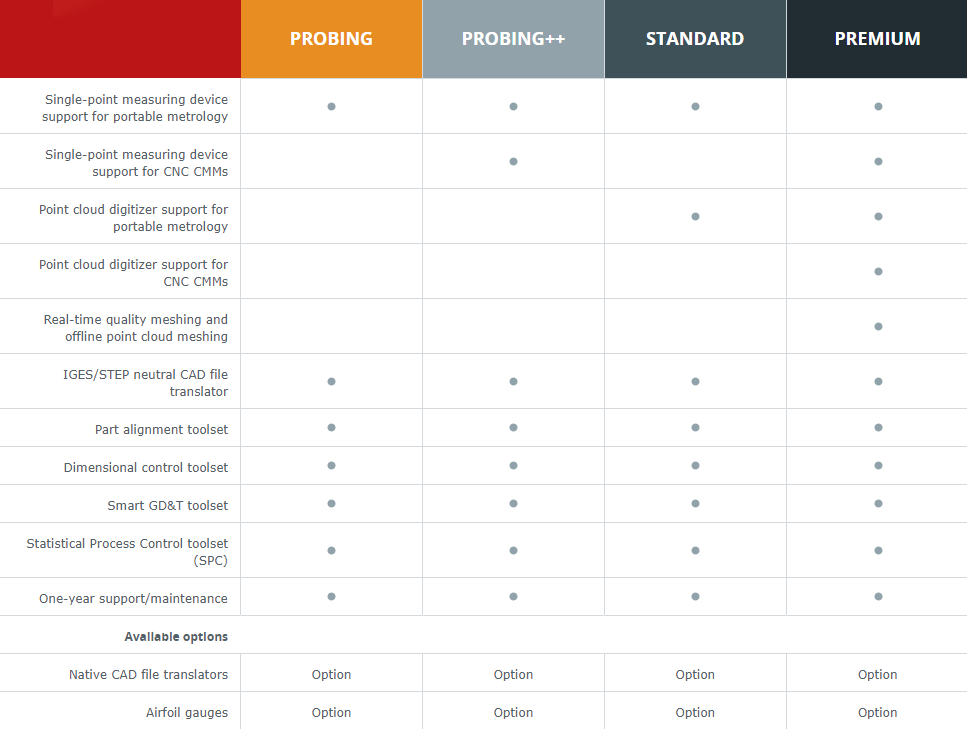 ---
PolyWorks Modeler
Reverse-engineering software solution that allows extracting curves, parametric sketches, surfaces and prismatic features from polygonal models to create a startign point in the CAD modelling process.
PolyWorks / Modeler™ allows you to:
Develop Polygonal Models - Transform digitized point coulds into a polygonal model via acurate meshing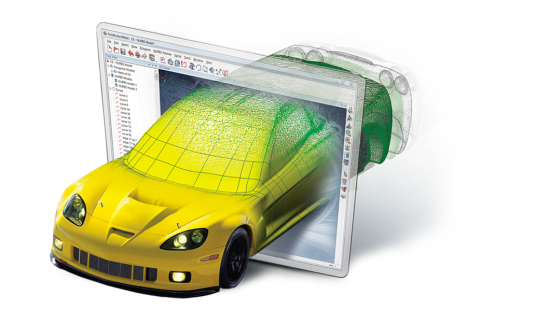 Provides tools designed to repair and optimize imperfectly digitized geometry by interpolating new polygons over unmeasured areas
CAD operations on polygonal models, such as extrusion, offset, fillet, and Boolean operations
Develop Surface Models - Generate CAD-friendly freeform surfaces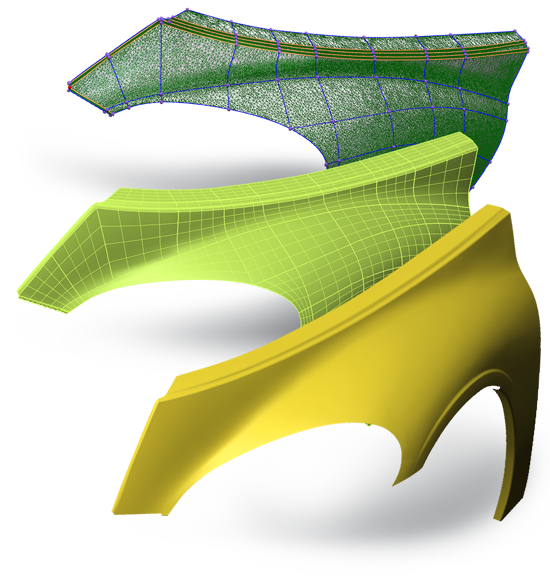 NURBS surfacing technology places curves on polygonal model to develop a continuous network of NURB surfaces whic can be directly imported into any CAD/CAM application
Balance between lead time nad surface quality
Best NURBS surface-fitting engine on the reverse-engineering market in terms of quality and flexibility
G2-, G1-, or G0-continuity control over NURBS patch boundaries
Automatic G2 surface fitting in areas where NURBS patches have a rectangular topology
Develop Solid Models - Build solid CAD models from optimized geometric entities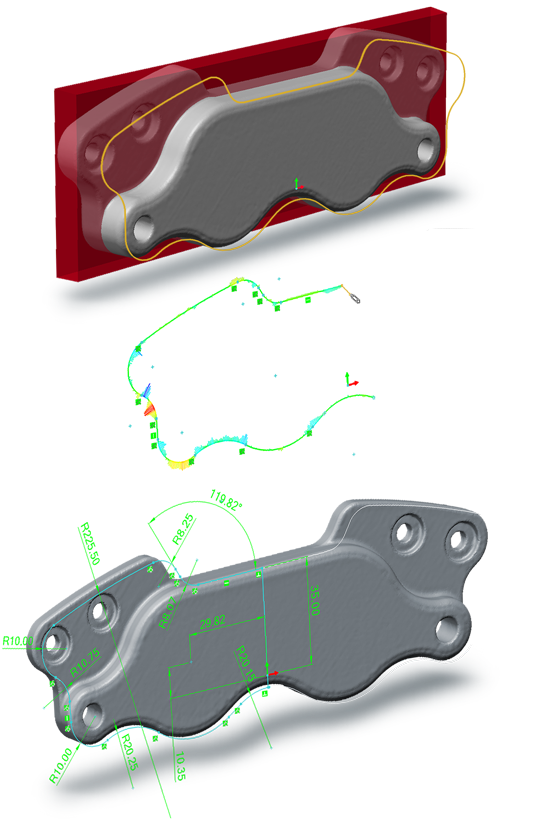 Fundamental building block in a solid modeling workflow is the parametric 2D sketch
Sketch created by: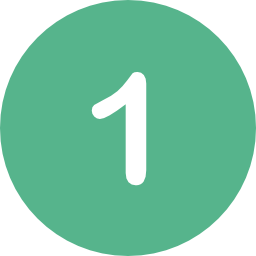 Define a sketch plane.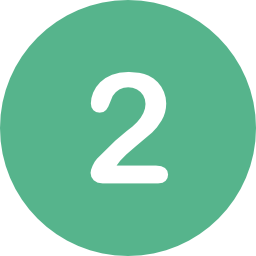 Computing a sketch outline by slicing cross-sections of the digitized model or extracting its silhouette edge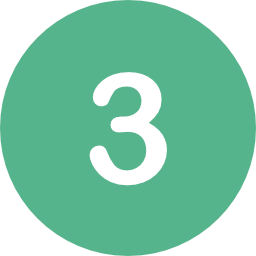 Anchoring and fitting sketch entities and dimensions, guided by the sketch outline
Parametric sketches are then transferred to the solid CAD modeler by using add-ins (for CATIA, NX, Creo, SolidWorks, and Inventor) or a neutral format (IGES)
Last, combine the sketches and fitted NURBS surfaces, use the dimensions from fitted prismatic geometry, and design the solid model directly in any CAD Software
Apply all typical CAD operations directly to polygonal models and prepare these models for a wide variety of manufacturing applications such as milling, rapid prototyping, reverse engineering, inspection, CFD & FEA, digital review, etc.
Control the rigidity of the fitted NURBS surfaces, mimicking a sheet metal material for getting super-smooth surfaces without ripples, or a plastic material to closely follow subtle polygonal details.
PolyWorks Modeler - 4 Packages Available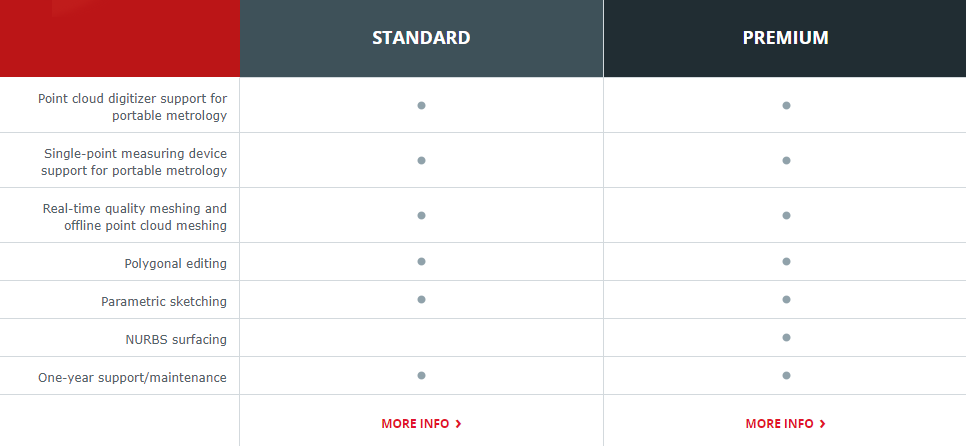 ---
PolyWorks Talisman
Remotely control PolyWorks thorugh the PolyWorks Talisman App that runs on mobile computing devices and communicates with the software thorugh WiFi. While being in front of their part, operators can directly connect to their probing or laser-scanning device, configure measurement modes and parameters, launch a probing operation, and perform typical probing actions, such as measuring a point, ending object probing, deleting the last probed point, or reprobing an object.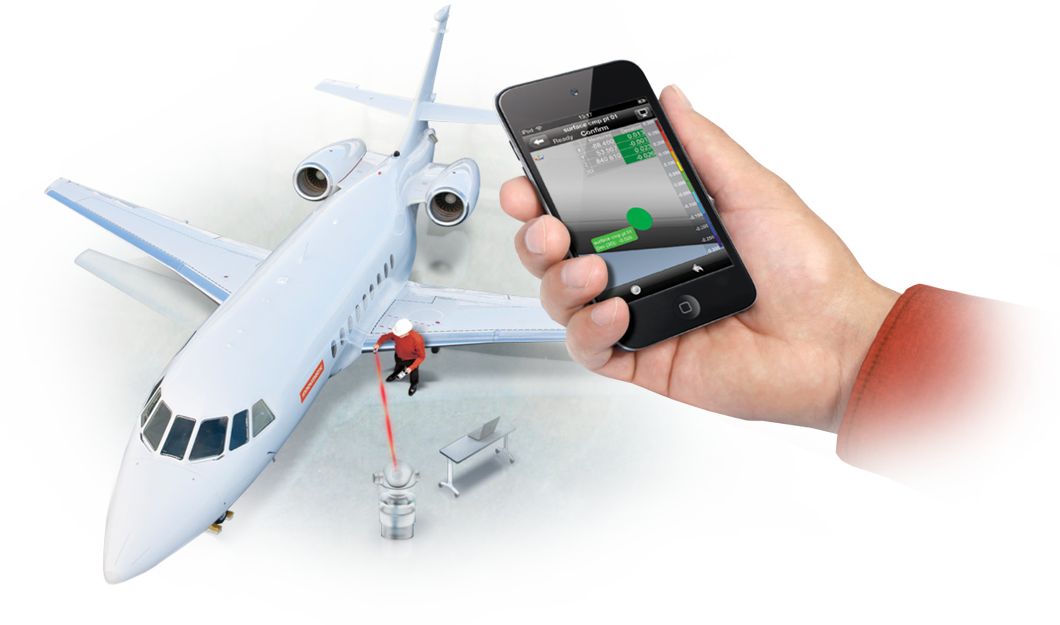 ---
PolyWorks Viewer
Measurement specialists can share their PolyWorks Inspector projects across the organization, allowing team members to extract the information they need from the measurement database.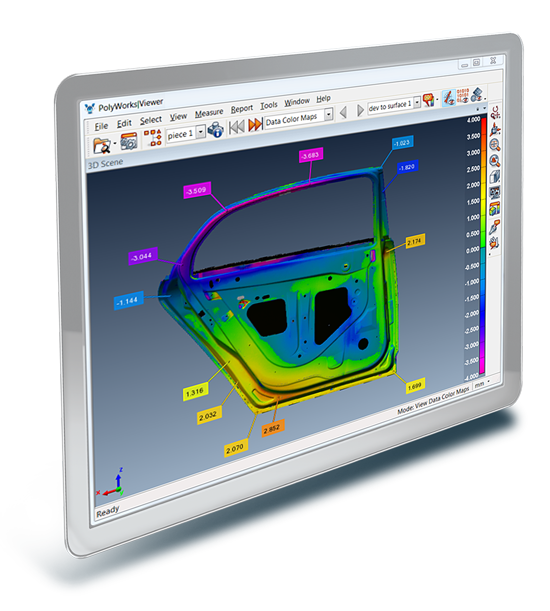 PolyWorks / Modeler™ allows you to:
Review - Quickly Evaluate Measurement Results
Everyone in the organization can quickly review contents of a project regardless of whether or not they are familiar with PolyWorks
Individual pieces from a multi-piece project, measurement object categories (Data Color Maps, Features, and so on) can be selected
Analyze - Build your own view of the measurement database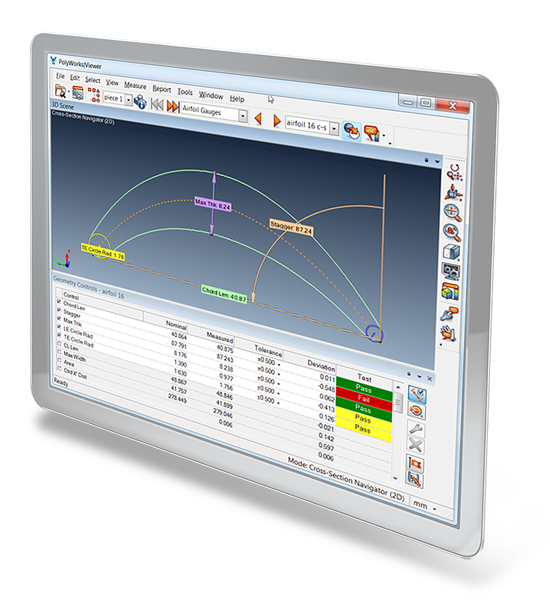 Capable of extracting and reporting dimensional information not part of the original measurement plan
Control new dimensions and set up custom tolerances
---