Home > Measurement Services >

Reverse Engineering Services
Reverse Engineering Services
Reverse Engineering, Digitizing and Part Scanning
Whether in your facility or at our site, Canadian Measurement – Metrology's Measurement Services department can develop engineering models from existing parts or tools, or create advanced techniques of data collection to optimize the fitting of surfaces to complex shapes and surfaces.
If you're having trouble inspecting, analyzing and reverse engineering complex and free-form physical objects, we provide the solutions with our 3D laser scanning services. Through the use of our laser scanning equipment and software we can provide you with an accurate 3d CAD model of your part that can be used for reverse engineering.
Our equipment consists of the latest technology including Leica, Kreon, Aicon, ROMER and Artec 3D.
Reverse Engineering

The first process in reverse engineering is digitizing the part. This is done by scanning the part and producing a point cloud. More often than not a laser scanner is mounted on a fixed machine or an articulating arm. Examples of the equipment we use are the ROMER scanning arm, Leica Tracker with scanner, KREON laser scanner, AICON white light system and Qflash white light scanner. The laser scanner captures the shape of the object being scanned. Once this is complete the scan data is fed to a software package that can create a 3d Cad model. The process of Reverse Engineering has proven to be invaluable in the manufacturing of one-a kind products (such as parts for rare cars), parts without cad data and replacement parts with no traceable history (legacy part) to name a few examples
Canadian Measurement – Metrology's Measurement Services also offer assistance in 3D CAD modeling. Our Application Engineers are experienced in various reverse engineering software such as POLYWORKS, RAPIDFORM and Geomagic. From the scanning of the part, to the point cloud data manipulation, we can do it all.
Our scanning technologies are all mobile. If you require scanning at your facility or ours we can accommodate. We can digitize most parts within hours of arriving at your facility.
Whether reverse engineering or measuring relative to a CAD nominal, CMM has the ability to solve your most complex free-form problems with our state-of-the-art laser and optical systems. We can help solve your product development issues.
---
Scanning Services: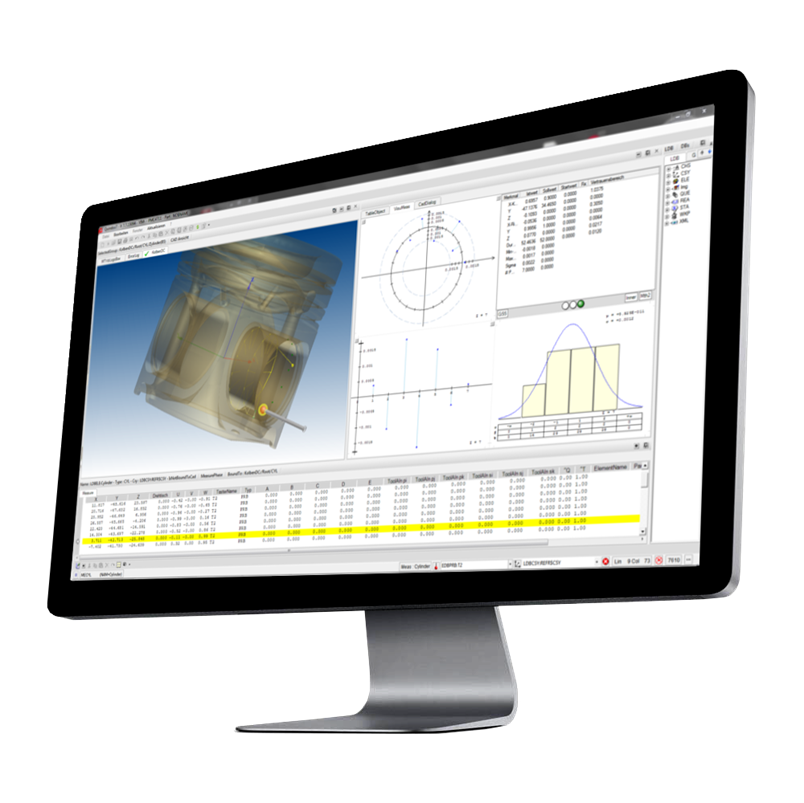 Rapid point cloud collection
Product development and evolution
Actual versus CAD nominal
Die prototype optimization
Legacy part surfacing
Golden templates (from multiple prototypes)
Reverse Engineering
Production part variations and analysis link to inspecting the core of a prototype.
Turbine blade inspection and analysis
Flush & gap/profile gauging
Object rescaling
The scanners that we use here at CMM are:
ROMER Scanning Arm
KREON Blue Light Scanner
AICON White Light Scanner
Qflash White Light Scanner
Software:
Polyworks
Rapidform
Geomagic
3D Laser scanning for reverse Engineering is a cost effective solution in the development of new products.