Home > New Equipment > Leica Laser Trackers >

Leica B-Probe
Ultra-Portable Entry-Level Probing System
The Leica B-Probe is a handheld and battery-powered point probing device made for the Leica Absolute Tracker AT402 Leica's extremely portable laser tracker. This probes small size coupled with battery powered wireless operation makes it an invaluable tool when having to measure parts with hidden points out of the field of view of a laser tracker with reflector ball.
The Leica B-Probe can gather 3D points in a measurement volume of 20 m around the laser tracker. With endless telescope rotation, the Leica AT402 covers a full 360° horizontal and a 290° vertical dome allowing offering greater capabilities and flexibility over similar systems that have fixed-base stations.
The B-probe can also be combined with standard reflector inspection to take full advantage of the AT402's accuracy and 160m radial measuring range. For very large structures, the probing volume can be extended within the working volume with virtually no loss in probing accuracy by completing a laser tracker move station.
The complete system is ultra small and ultra lightweight, at less than 17 pounds. The case fits in an airline overhead bin, making an ultra portable probing capable laser tracker system a reality.
The Leica B-Probe can be an upgrade option for an "in field" Leica AT402.
---
Features and Benefits: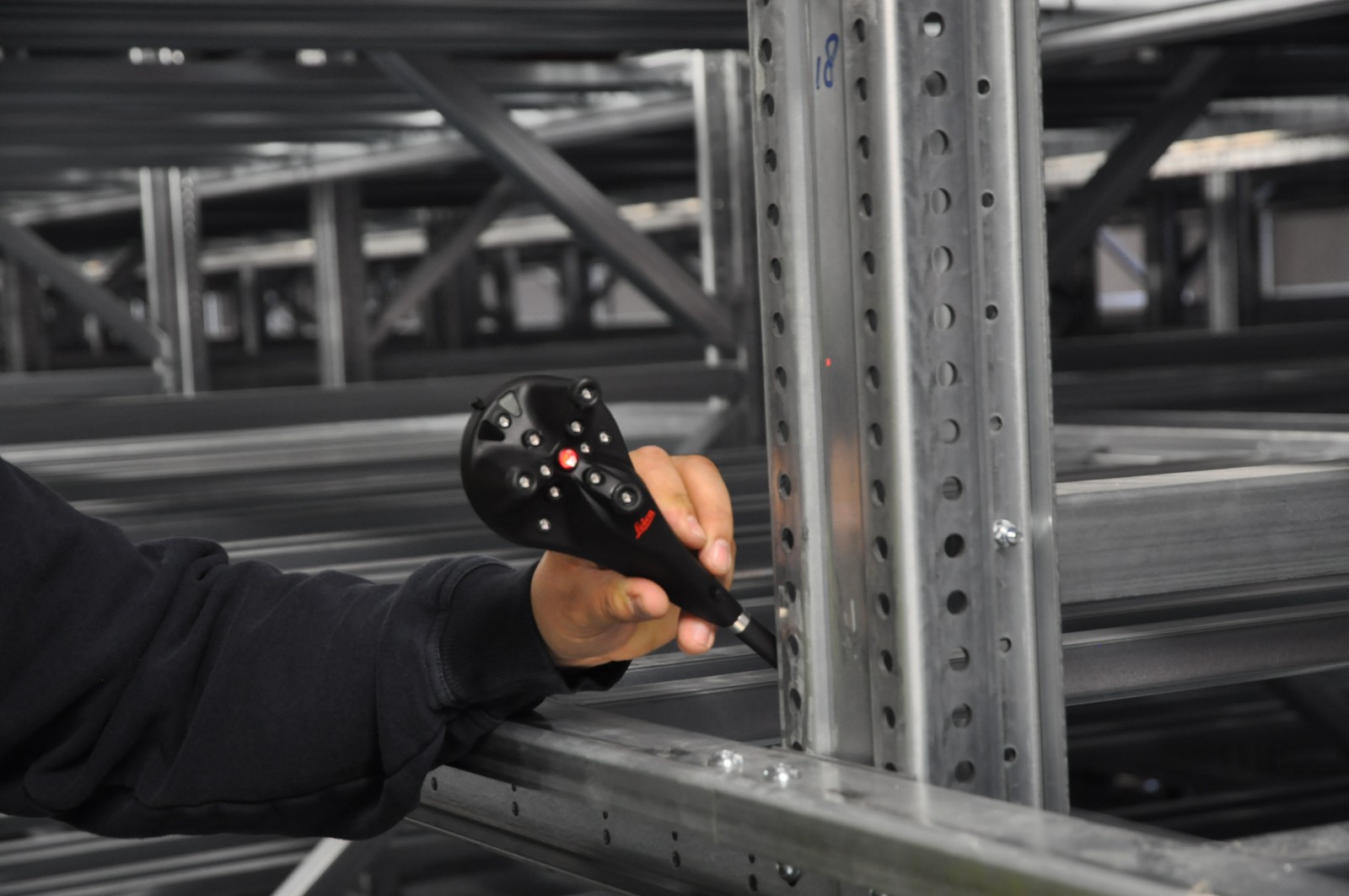 20 m probing volume (ø)
Accuracy Uxyz = +- 0.2 mm over full range
Relocation volume of up to 320 m (ø)
Ultra-portable small footprint system architecture
6 hours typical runtime on charge of standard AAA batteries
Replaceable styli (M5 thread)
Weight 190g/6.7oz
Size (excluding styli) L=165mm, W=80mm, H=53.5mm
Note: The probing uncertainty "Uxyz"is defined as the deviation between a measured coordinate and the nominal coordinate of that point. All specifications are calculated according to the draft ISO10360-10 standard.
---